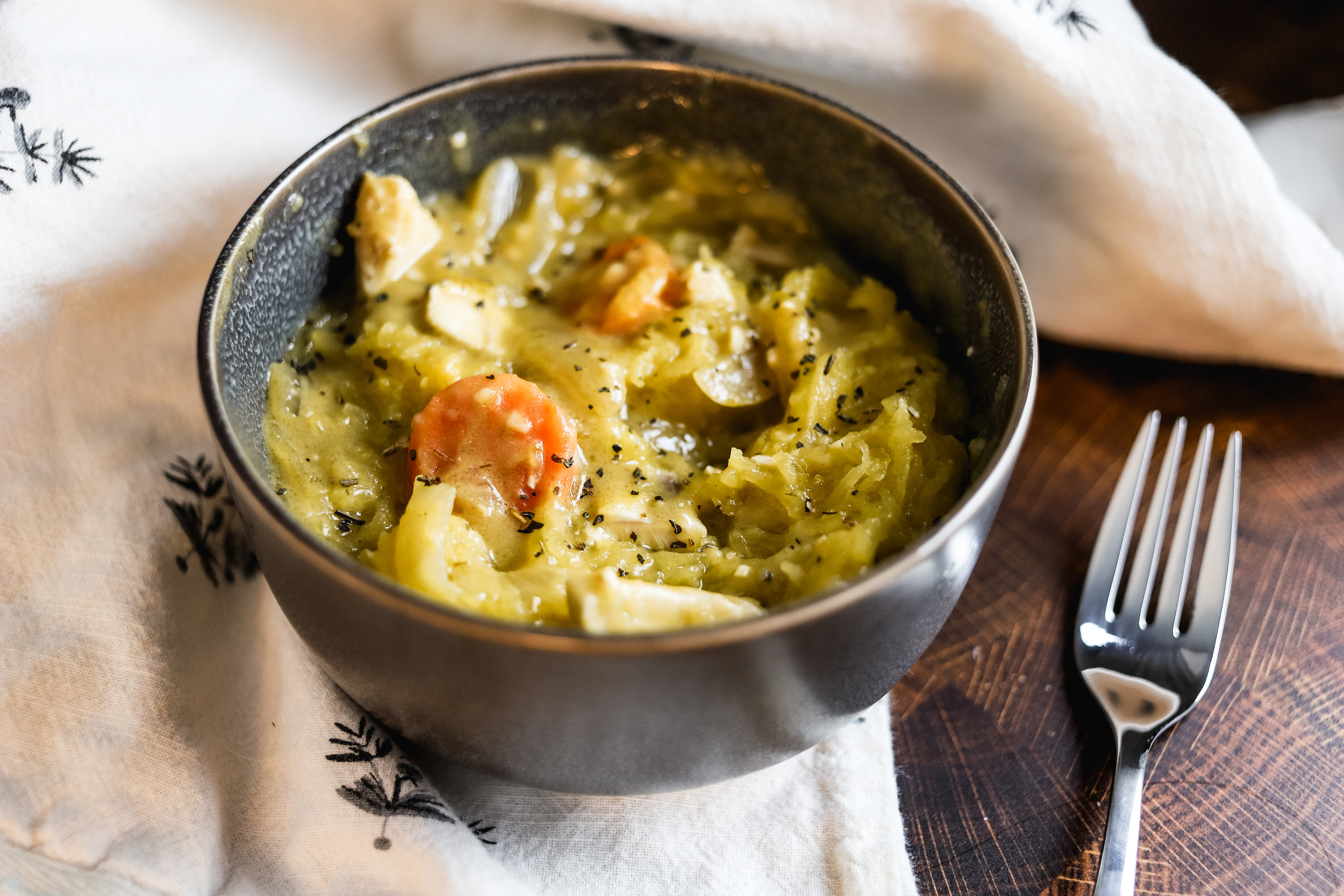 Serves: 2 people
Ingredients:
—1 spaghetti squash
—Olive Oil
—Butter or Oil for cooking veggies of choice
—1 Onion
—3 cloves of garlic
—Coconut milk - One full can
—1–2 TBSP Curry paste of your choice (I picked Thai Kitchen's Green Curry)
—1 TBSP Brown sugar (add extra to sweeten if needed)
—Flour/Water slurry if curry needs to be thickened
—Basil to garnish
—Optional add ons - Chicken, carrots, or any veggies you wish to add. I added leftover chicken and steamed carrots from a previous meal. The carrots add extra sweetness!

Instructions:
PREHEAT OVEN TO 375 degrees.
1. Prick squash all over and cut in half.  (Microwave squash prior if too hard to cut)
2. Place cut sides down on an oiled baking sheet.
3. Bake for 40 minutes.
4. Cool squash for 5–10 minutes, use a fork to scrape around all of the sides. Set aside.
5. Heat a pan with butter or oil and cook chopped onion and garlic until softened. 
6. Add coconut milk, curry paste, and brown sugar to cooked veggies. Heat through until sugar has dissolved.
7. Add flour/water mixture (about 1/4 cup of each) if curry is too watery.
8. Let curry heat through for about 10 minutes or until desired thickness is achieved.
9. Pour curry over top served squash, and add any add ons like chicken, carrots, and garnishes.